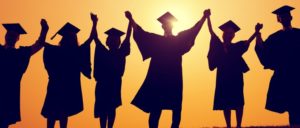 The Memorial Scholarship Program was established to provide financial assistance to qualified veterans, or the veteran's children or grandchildren.  In order to qualify, a non-veteran must have graduated, or be scheduled to graduate, from a certified High School.  Scholarships are given preference for Need based students.  Applicants requesting consideration based upon financial need must have completed a Free Application for Federal Student Aid (FAFSA®) and been certified for assistance.  The supporting veteran or the applicant must live in Fountain Hills, AZ.  Applicants will be selected based upon Scholarship Achievement, Financial Need, Community Service, and evidence of involvement in a Patriotism project.  The applicant must enroll in at least 6 semester hours of classes in order to qualify for the scholarship.  Up to three (3) scholarships of $1,500 will be awarded annually.
Grants will be made, at the sole discretion of the Fountain Hills Veteran's Memorial Committee.  The application may be completed by the person requesting assistance or an organization nominating the person.  Applications must be complete and must also have all supporting documents attached.  The applications must be submitted online via the Fountain Hills Veterans Memorial web site.  Please upload supporting documentation such as Transcripts, FAFSA response, Veteran's DD-214, or other information the applicant may deem useful in supporting the application.  Paper applications will not be accepted.
Applications will be accepted until May 31 for the 2019 Year
To start an application Click Here.